category.coventry.prodguidetext
Hisopos Para la Toma de Muestras
Los hisopos para la toma de muestras de Coventry se utilizan con el fin de obtener y trasladar muestras a los laboratorios de microbiología para la extracción de material biológico.
Estos elementos sirven para realizar pruebas de diagnóstico del SARS-CoV-2 (coronavirus recientemente descubierto), incluida la obtención de muestras nasofaríngeas (NF) y orofaríngeas (OF).
Todo elemento destinado a la realización de pruebas de diagnóstico debe cumplir con los requisitos impuestos por la FDA o los CDC. Para obtener más información sobre el manejo adecuado de los elementos de muestreo, consulte el material en línea de los CDC. "Interim Guidelines for Collecting, Handling, and Testing Clinical Specimens from Persons for Coronavirus Disease 2019 (COVID-19)."
Elige tu product
FAQ's
¿Qué es un hisopo de espuma? / ¿Por qué debería usar un hisopo de espuma?
Aunque los hisopos de algodón (también conocidos como cotonetes) se utilizan comúnmente para todo tipo de limpieza de precisión, los hisopos de espuma por lo general se utilizan para reducir la contaminación provocada por los hilos y las partículas de algodón. Los hisopos de espuma normalmente están elaborados de poliuretano de celdas abiertas para ofrecer una máxima limpieza y absorción.
¿Qué es un hisopo estéril?
Los hisopos estériles están libres de bacterias u otros microorganismos vivos. Los métodos de esterilización más comunes incluyen autoclaves, ETO (gas de óxido de etileno) e irradiación gamma. Los hisopos estériles normalmente se usan para recolectar muestras biológicas a fin de evitar que estas se contaminen y en aplicaciones médicas para prevenir infecciones.
home.news.header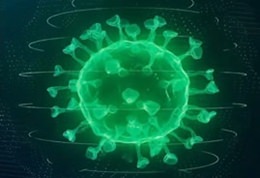 Chemtronics Response to COVID-19
ITW Contamination Control – Electronics, the manufacturing facility for Chemtronics and Techspray products, is considered an essential critical business as classified by the Department of Homeland Security. We are able to remain open and keep critically needed products flowing. We have adjust...
home.news.readmore
coventry.form.header