Coventry 12866 Removedor de líquido de corte y biocida
1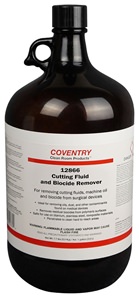 Pedir una prueba
Tu pedido de prueba
Coventry 12866 Removedor de líquido de corte y biocida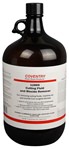 *=campo obligatorio
Coventry 12866 Removedor de líquido de corte y biocida
Coventry™ 12866 Cutting Fluid and Biocide Remover is a unique cleaning solution developed specifically for cleaning and removing cutting fluids and machine oil such as Cimtech 310 and Hocut 795-MD from surgical steel and devices. In addition, Coventry™ 12866 Cutting Fluid and Biocide Remover has been proven to remove biocides from surfaces such as Bionate (polyurethane/polycarbonate block copolymer), and cleaning the wire insulation associated with some of these devices. It is also effective at quickly removing oils, dirt, dust, and other contaminants from hybrid surfaces and assemblies.
Coventry™ 12866 Precision Cleaner and Biocide Remover is used to clean and prepare a variety of surfaces within critical environments:
• Machine oil cleaner
• Removal of oils, cutting fluids
• Solvent for removal of biocides
• Drying agent
Ideal para eliminar aceites, polvo y otros contaminantes de fabricación que se encuentran en dispositivos médicos 
Elimina los biocidas residuales de las superficies poliméricas 
Seguro para usar en titanio, acero inoxidable, materiales compuestos 
Penetra para limpiar las áreas difíciles de alcanzar
Se evapora rápidamente y no deja residuos, minimiza el tiempo de proceso
No corrosivo, seguro en metales sensibles
Pedido de un distribuidor autorizado
FAQ's
¿Cómo puedo calcular la vida útil de un producto?
Para saber la vida útil de un producto, puede consultar la hoja de datos técnicos (TDS), que se encuentra en la página del producto, o bien el certificado de conformidad (COC). Para descargar el COC, vaya a https://www.chemtronics.com/coc. Una vez que tenga la vida útil, tendrá que añadirla a la fecha de fabricación para fijar una fecha de caducidad. La fecha de fabricación puede ser identificada por el número de lote. En la mayoría de nuestros productos, el código de lote es una fecha de fabricación en formato de fecha juliana. El formato es YYDDD, donde YY = año, DDD = día. Por ejemplo, 19200 se traduce en el día 200 de 2019, o 19 de julio de 2019. Esta página web ofrece una explicación detallada y gráficos para ayudar a interpretar nuestros números de lote: https://www.chemtronics.com/batch-codes.